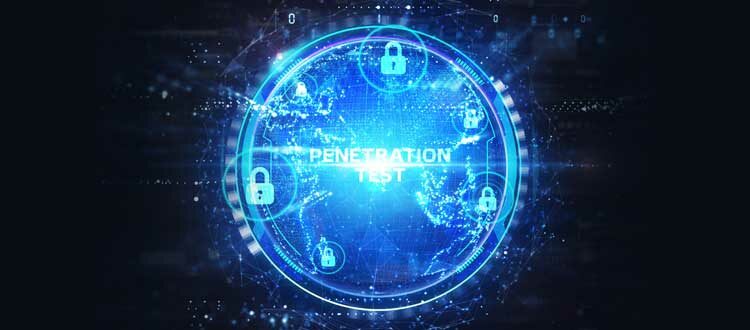 16
JUN
3 REASONS WHY FINANCIAL INSTITUTIONS NEED PENETRATION TESTING
Banking and financial institutions have been under attack from various and considerable cyber-threats. Every year, this sector loses a massive chunk of its funds to criminal activities like phishing, ransomware, malware, etc. Due to this, cybersecurity has become a primary concern in this sector. The scale of attacks and damages have opened new vacancies in different departments of cybersecurity and Penetration Testing is one of them. With effective Penetration Tests, banks, investment firms, real estate companies, etc., can effectively reduce the cost of cyberattacks and save their funds as well as market reputation.
According to CNN, hackers are regularly attacking banks, and stock exchanges [1]. There are blind spots in the critical supply chain which makes them a target among cybercriminals. Even the small financial units are not safe as attackers use them to gain access to a bigger firm. In such situations, regular Penetration Tests become extremely important.
Penetration Testing for Financial Institutions: Advantages
A survey approximates that the coronavirus has enhanced digital transformation by 5.3 years . However, when things accelerate at this speed, vulnerabilities and unprepared security tactics become the order of the day.
When an industry proliferates, it is vital to ensure that the system around it also develops at a similar pace. Cybersecurity is a top concern for financial institutions because it is essential to ensure that their growth doesn't lose more than they have gained. Here are a few reasons why financial institutions need penetration testing.
Meet Regulatory Standards
Financial sectors are mandated to comply with specific regulatory standards, which is most often the motivation for hiring penetration testers. Several regulatory bodies demand penetration testing. The financial regulatory papers that incorporate a recommendation for penetration testing solutions are:
PCI DSS Security Scanning Procedures, v1.1
FFIEC IT Examination Handbook
Likewise, specific industry guidance, particularly for Payment Card Industry Data Security Standard, includes a recommendation for penetration testing for financial institutions. The regulatory requirements demand that the moment vulnerabilities and threats are assessed, testing must be designed to mitigate the risks detected all over the environment. Here the scope of a penetration tester comes into play. Failure to comply with these standards can lead to fines, reputational damage, and other severe consequences.
Discover And Mitigate New Vulnerabilities
Financial units face threats through new applications. Platform marketing is also a reason that increases the threat of cyberattacks. New developments in the market and industrial sectors create openings for malicious cyber attackers. Banks and financial institutions have established abundant value targets for hackers through their migration to digital transactions and eCommerce platforms. Add the remote work culture and the disruptions caused by the COVID-19 pandemic, and malicious hackers have a honeypot.
Based on the series of transformative modifications to their infrastructures, it is more and more crucial that financial institutions apply third-party penetration testing to uncover newly formed vulnerabilities. A professional penetration tester with help in thwarting an attack. Expert penetration testers will also discover vulnerabilities, regardless of the scope of financial services. Their role will save you from financial loss and regulatory consequences.
Prevent Island Hopping
Financial institutions depend on 3rd party vendors for many tasks. Third party processes open many gaps that cybercriminals can take advantage of. One of these issues is known as island hopping. It refers to implementing connected third parties to intrude a system or organization through the back door. These connected third parties can include contractors, remote employees, business partners, suppliers, and even customers.
While this concept is nothing new, it has become the basic tactic for attacks. Even organizations that utilize proven security tactics can be compromised through island hopping. Therefore, you need penetration testing framework methodology and training to prevent hackers from gaining access to your critical assets.
Financial institutions are just one of the few market sectors where openings for penetration testers along with different cybersecurity experts have increased in the last few years. For Enterprise leaders looking to upskill or retrain their Cybersecurity teams, no training comes even remotely close to EC-Council's CPENT.
Create Battle-Ready Teams with CPENT
Certified Penetration Testing Professional or CPENT by EC-Council teaches your employees to perform an effective penetration test in an enterprise network environment. The modules in this certification program are designed to help financial institutions find effective offence against cybercriminals. Teams with CPENT are equipped to plug the most vulnerable security gaps due to which banks, stock markets and real estate companies suffer from cyberattacks. CPENT is one of the few courses that blends manual and automated penetration testing approaches, covering advanced penetration testing tools, techniques, and methodologies required by industries in 2021.