Career Paths: Definition and How to Choose One in 9 Steps
When you were young and people asked you what you wanted to be when you grew up, they were asking about your desired career path. People don't always choose their career paths and meet each of their professional milestones in a straightforward way. Usually, people's career paths are long and winding with many stops, detours and decisions along the way. Choosing a career path, however, is a great way to start out your career to build the right skills, education and experience to find a satisfying, enjoyable job.
To do so, it's important to reflect on your interests, skills and career goals as you make certain life choices, such as which school to attend, which entry-level job is right for you, or whether to obtain a post-graduate degree or specialized certification. In this article, we explain how to choose a career path by identifying your key skills and interests, matching those qualities to a potential job field and starting a career.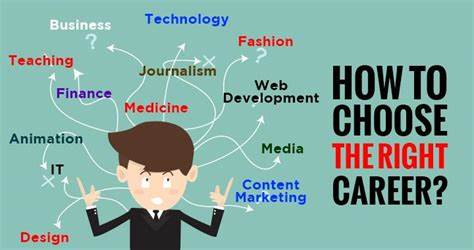 What is a career path?
A career path is made up of the positions you hold as you grow in your field. Your first job or college degree, for example, can mark the beginning of your career path. As you gain additional knowledge and skills, you may progress or "move vertically" into more advanced roles. Some employees also "move laterally" into equal but different job roles as they specialize or change career paths.
Example career paths
Here are a few examples of possible career paths in various industries:
Education: teacher → curriculum coordinator → assistant principal → principal

Retail: sales associate → cashier → assistant manager → store manager → regional manager

Restaurant: dishwasher → prep cook → line cook → sous chef → chef de cuisine → executive chef

Editorial: intern → editorial assistant → assistant editor → editor → senior editor → executive editor → editor in chief

Human resources: HR assistant → HR specialist → assistant director of HR → director of HR

Marketing: public relations assistant → public relations representative → assistant director of PR → director of communications
How to choose a career path
Your career path should account for your goals, future plans and personality. Considering these factors can help you choose the right starting position and make strategic decisions over time.
Follow these steps as you prepare a career path:
Outline your career goals

Create a five- and 10-year plan

Discover your personality type

Review your previous experience

Compare job requirements to your education

Assess your current skill set

Take note of your interests

Identify your core values

Consider your salary needs
1. Outline your career goals
Before selecting a career, start with self-reflection by asking and answering certain questions. Active reflection helps narrow your choices into something more specific.
Consider asking yourself:
What do I want from my career?
What are my core values?
What activities do I most enjoy, professionally or in my free time?
What are my interests?
What are my strengths and aptitudes? Soft skills? Hard skills?

Do I want to specialize in certain technical skills or take on management roles?
Once you answer questions like these—and any others that are important to you—you can better research potential careers paths. It's also important to revisit your career goals as you grow personally and professionally to ensure your goals remain achievable and aligned with your interests.
2. Create a five- and 10-year plan
Once you have narrowed down your options, consider establishing milestones for your career. Research where other people in your field are at five or 10 years into their career, and make note of the job titles they have. Decide what title or advancements you want to have at these future points. Then research what you can do to reach those goals. You may need to undergo training programs, take on specific responsibilities or hold prerequisite positions.
By establishing career goals, you can plan based on what progress you should expect every year. Schedule time regularly to reflect on your career and goals.
3. Discover your personality type
A personality type is a set of personality traits that can be grouped. There are multiple methods for discovering your personality type, many of which focus on your responses to different situations. Different personality types may naturally gravitate toward different interests and develop different strengths, including careers.
Different tests list common career choices for each personality type. If you take a variety of tests and one or two careers appear across multiple tests, that specific career is likely worth researching. Some popular tools you can use to identify your personality type include:
The Myers-Briggs Type Indicator
This questionnaire is a self-reporting inventory that includes introspective questions to identify your psychological preferences. Using this information, the type indicator system classifies people based on four key dichotomies. With this information, you can identify your personality type out of 16 options.
The Keirsey Temperament Sorter
This is a self-assessment questionnaire. While it is similar to the Myers-Briggs Type Indicator, it more closely identifies roles that match each temperament type. The questionnaire focuses on behaviors and temperaments rather than preferences.
The Jungian Type Index
This self-assessment can provide you with an overview of your personality type and recommended careers by identifying Jungian cognitive functions or explanations behind certain psychological preferences.
4. Review your previous experience
Your job satisfaction in previous roles can also help guide your career choices. Identify trends in your previous positions, such as focusing on a specific technical skill. Also, review your job history to identify positions that you felt fulfilled.
5. Compare job requirements to your education
Many jobs have specific education requirements for applicants and new hires, such as obtaining a high school diploma, completing a bachelor's degree program or having a master's degree. Some positions also require applicants to have their degrees in a specific field related to the position.
Review the education requirements for jobs you are interested in and apply for jobs that accept your current level of education, or research additional degrees or certifications you may need.
6. Assess your current skill set
Make a list of your current skills, certifications and areas of expertise. You can also ask coworkers and colleagues for feedback about your technical, interpersonal and people management skills. This evaluation can help you find careers that match your experience.
7. Take note of your interests
Depending on your personality, you may have interests that lend themselves to different careers. Examine your hobbies, past volunteer experiences and interests to identify activities you enjoy. While this information is outside of a professional context, creating a list of activities can help you narrow down your career path. For example, you may enjoy a career in cybersecurity if you enjoy logic puzzles, or you may enjoy a traveling sales role if you like meeting new people.
Use this knowledge to apply for short-term positions or volunteer opportunities to explore new career options. This firsthand experience allows you to test your suitability for a career. If you are currently in school or have a job, consider taking a course or certification program that is required for a field that interests you. This experience can help you determine if the career's skills and content are something you enjoy.
8. Identify your core values
Identifying your core values can help you focus on a career you find personally fulfilling. It can also help you find fields or niche areas that you are passionate about. Consider making a list of qualities you think are important in a company or its employees. You can use this list to search for companies and job descriptions that share these values.
9. Consider your salary needs
Different career paths can have a wide variety of incomes.  This can be a good starting point for determining how much money you'll earn when first starting, as well as your earning potential after you've gained a certain amount of time and experience. While salary certainly does not equal an engaging, satisfying job, it is an important factor to consider when mapping out your career path.
Source:https://www.indeed.com