Frequently Asked Questions (FAQ) Regarding the closure of Aptech Computer Education Uganda and its reform to ISBAT University – City Campus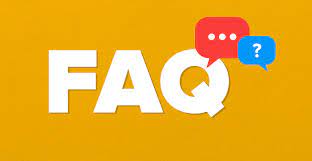 FAQ 1: As students how does this transformation affects us, or benefit us?
This transformation benefits the students tremendously, as it's the transformation of One entity from a lower level to another at the highest level with more added advantages to the students in terms of awards, credit transfers to pursue degree, lateral entry to exempt certain semesters or papers.
All Diploma programs were upgraded and re-accredited under ISBAT University and available in a more affordable manner, supported on the university's hybrid blended learning platform as well. So, no halting of learning during the pandemic times! All awards will be by ISBAT University, a Chartered University, and therefore, you get global recognition for all your awards.
FAQ 2: I am in Semester 2 of my Diploma programme. Will I be transferred to the new entity?
Yes, All the students except those who are in the final semesters are transferred to the ISBAT University City Campus programs based on their eligibility for university admissions.
FAQ 3: What name will be in the Certificate? In other words, whoever enrolled under Aptech Computer Education, what certificate will they get?
Those students in the final semesters and concluding their program of study, shall still be awarded by Aptech Computer Education. Those admitted as new student and in their early semester shall be transferred to the programs of ISBAT University based on the university's credit exemption policy and eligibility for university studies.
FAQ 4: Does the Fees structure remains same?
Fee structures have been revised to make it more affordable to the public. Moreover, the new diploma programs under the university are made eligible for application to the student loan scheme under the HESFB.
FAQ 5: Is this transformation acknowledged by National Council for Higher Education?
Yes, the whole process is approved and the new facility as ISBAT University – City Campus is accredited by the NCHE as it is a mandatory requirement for any Higher Education Institution in Uganda.
FAQ 6: What would be the credibility of the Certificates /Awards Issued by Aptech Computer Education, now that the tertiary institution is closed?
They are much valid, UNCHE still validates and honours the awards of students who were graduated under Aptech Computer Education ever since it started. Moreover, the former management of Aptech, which is now the management of ISBAT University – City Campus maintains the database of all students who were enrolled and awarded qualifications by the former Aptech.
FAQ 7: What if I have retake on previous semesters when it was Aptech Computer Education?
Such Students can contact the academic administration of the City Campus, and they will assist you with guidance from the NCHE.
FAQ 8: Will my Sponsors /Parents know about this officially?
Yes, they are duly notified through the registered email, and they are welcome to the new City Campus for any clarity and resolutions regarding this transformation.
FAQ 9: Will the professional courses remains same as it was with Aptech Computer Education?
 All professional certifications will continue now with more rigor as the university has extended global partnerships with various academies. Moreover, you will have credit based short courses as well from the university, easy for credit transfer to any academic programs you may pursue later.
FAQ 10: Will the Quality and Credibility remains the same as it was with Aptech Computer Education?
Yes, of course the quality and student satisfactions are our prime motto. You will continue experiencing the same, or even better for sure.
FAQ 11: Does the credit transfers to ISBAT University for pursing bachelor's degree same?
Yes, it will be and there will much ease of process, now as it's the same university.
FAQ 12: I am doing my Final semester (Semester 4), What will be my award? From ISBAT University or Aptech Computer Education?
Any students who are in 3rd and 4th Semester during the time of transition will be awarded from Aptech Computer Education, rest will be awarded by ISBAT University.
FAQ 13: I am doing my UBTEB programs under Aptech. What happens to such programs?
All programs under the UBTEB, being examined by the UBTEB are transferred to the ISBAT University – City Campus, and you will continue with your studies under the City Campus and shall be examined by UBTEB at the City Campus exam center of UBTEB.
FAQ 14: Are there more programs and facilities coming up under the City Campus?
Sure, we are in the process of accrediting more job oriented and new age programs under the City Campus, and shall be extending the best educational facilities both online and physical.
Any Further Clarities Visit Our campus at Conrad Plaza
Write a Email to info.cc@isbatuniversity.com
——————————————————————————————————————————————————