ISBAT University has been awarded Academy Partnership with CompTIA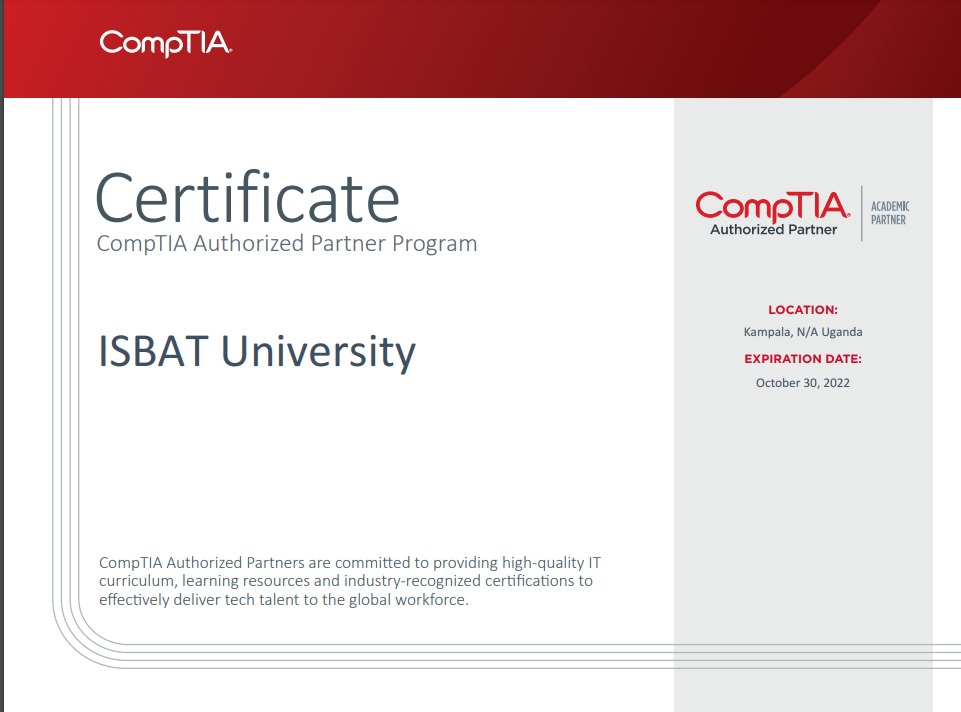 The Computing Technology Industry Association (CompTIA) is the tech-forward community of the $5.2 trillion global IT
ecosystem and the hub for the approximately 75 million professionals who design, deploy, manage and secure the technology
that powers the modern economy. Through collaboration, education, certifications, advocacy and market research, CompTIA
delivers the tech talent that moves the workforce forward.
CompTIA Academic Partner Program
The CompTIA Academic Partner Program prepares today's students to be employable in our global digital economy. Through our partnership, we provide tools and resources to help schools deploy turnkey curriculum including fundamental digital skills, IT and Cybersecurity.
CompTIA Academic Partners leverage our learning resources, eLearning courseware and hands-on labs.CompTIA also provides skills validation through CompTIA's vendor-neutral certifications, giving your students a competitive edge in securing that dream tech
job. In addition, we support instructors with continuous training and teaching best-practices through our connected global network.
Together, with our partners,
we aim to deliver in-demand tech talent to the global workforce.