5 BASIC JOB REQUIREMENTS TO KICKSTART YOUR CAREER IN CYBERSECURITY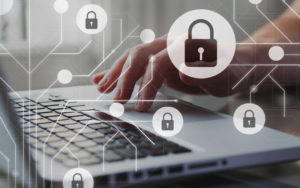 Cyber Security is one of the fastest-growing career areas, and The US Bureau of Labor Statistics predicts that Cyber Security jobs are likely to grow by 31% through 2029, i.e., seven times faster than the average job growth of 4%.
However, starting a career in Cyber Security is challenging. The industry is quite complex and so are its requirements. Employers and recruiters are often on the lookout for people who possess specific experience, expertise, and skills. This article will help those who are looking to start a career in the Cyber Security industry, irrespective of whether they are new to the job market or have some limited experience.
Here are the five important steps to help you start your career in Cyber Security:
1. Get a Degree in Cybersecurity
According to a report by Burning Glass Technologies, it is estimated that 84% of Cyber Security jobs require candidates to have a bachelor's degree or higher. Cyber Security professionals need solid foundational skills, achievable by attaining a full-fledged degree in the domain.
A Cyber Security degree allows students and security professionals to understand various security topics, such as wireless networks, mobile security, digital forensics, ethical hacking, etc. ISBAT University offers programs such as Bachelor of Science in Networking and Cyber Security (BNCS) program that skill students, enabling them to deal with incident responses, security threat assessments, computer security management, and much more. As a 100% online university, ISBAT University offers its students a perfect work-life balance and the flexibility of studying anywhere, anytime. Students also get hands-on training with ISBAT University's cybervault, a 24/7 real time learning platform.
The current issue faced by the Cyber Security industry is finding professionals with the expertise in the area. According to CNN, there are around 3.12 million unfilled positions in the Cyber Security industry. This shortage could be greatly mitigated if more security professionals invested in a Cyber Security degree program. With the right qualifications, Cyber Security students can tap into the vast potential the Cyber Security sector has to offer.
2. Enhance Your Skills Through Industry-Recognized Certifications
Cyber Security is an ever-evolving sector that requires its professionals to upskill constantly. According to a report by Burning Glass Technologies, Cyber Security is largely defined by certifications. Nearly six in 10 (59%) of all Cyber Security positions request at least one certification. By comparison, only 20% of overall advertised IT jobs request an industry certification. These credentials offer stackable credentials for workers to enter and advance in Cyber Security. Cyber Security professionals continue to invest in their careers through educational programs, laying the foundation of their careers and honing their existing skills.
ISBAT University provides Cyber Security aspirants with an amazing opportunity to gain optimum knowledge and skills through its industry-recognized certifications. The best part of these certification programs is that one can have these while pursuing their BNCS
ISBAT University students graduate with not just one, but with a string of certifications. Here's how.
ISBAT University's degrees prepare students for the competitive and high-demand sectors.
ISBAT University's innovative programs apply to the current world scenario and help students reach their full potential.
These programs also provide students the training necessary to excel and to become technology leaders of tomorrow.
After completing a program at ISBAT University, students are eligible to take the certification exams, which make them industry-ready with up to seven of ECC's globally respected industry certifications, which are very much a part of their programs.
3. Get Connected
Networking helps you develop long-term relationships with the people you come to know through shared business interests. It is not only about the exchange of information with one another, but also about nurturing and establishing mutually beneficial interests.
Cyber Security students and professionals pursuing their degree programs from ISBAT University build their knowledge across domains, from IT practitioner skill levels to IT executive skill levels. They receive specialized technical training in various IT security areas, acquire an understanding of the organizational structure and behavior, gain skills to work within and across organizational structures, and get the ability to analyze and navigate organizational hierarchy successfully. ISBAT University believes that the management aspects play a significant role in forming a Cyber Security professional who understands the global leadership concepts. These traits allow Cyber Security professionals to communicate better with their peers and seniors, thereby making boardroom-level discussions more meaningful.
ISBAT University provides an enriching learning experience, as it has a diverse student population from different ethnicities, cultures, and backgrounds. ISBAT University follows a rigorous protocol for hiring faculty members who have years of real-world experience in Cyber Security. ISBAT University's globally renowned faculty has been associated with the FBI, Microsoft, and various other Fortune 500 companies. Our students learn from these faculty members who are Cyber Security leaders and practitioners with theoretical and real-world expertise.
4. Apply for an Internship
An internship is the best way to gain industry-related experience and put into practice the skills and knowledge you have learned theoretically through school curriculum or certification programs. ISBAT University has a well-designed internship program related to students' academic specializations, learning experiences, and skills. This program helps ISBAT University students get the opportunity to build and develop career paths, gain practical work experience, build resumes, and grow professional connections in their careers.
All internship jobs are pre-qualified to meet ISBAT University guidelines and standards, which are established for internships by the Department of Labor Fair Labor Standard Act. Through ISBAT University's degree programs, students can sign up for an internship gain competitive career advancement through in-depth industry-level knowledge,develop industry-level skills, communication skills, and decision-making skills. create a competitive advantage that increases job opportunities for them.
5. Stay Up-to-date
Cyber Security is a vast domain. Staying up-to-date with trends and new technology is a huge part of the job. Reading Cyber Security news, articles, blogs, listening to podcasts, attending webinars, and subscribing to websites are great ways to keep up. Staying informed impresses potential recruiters and employers, as this indicates one's seriousness and commitment toward their career and their willingness to keep learning.
ISBAT University also organizes Cyber Talks, where industry experts share knowledge about the current global scenario in the field. These Cyber Talks aim at raising awareness about the latest threats and developments in the world of Cyber Security.
There are 3.12 million unfilled positions in the Cyber Security workforce. (Source: CNN) The potential for individuals in the Cyber Security industry is vast. One can not only look at secure job opportunities, but also lucrative careers. The average salary for a Cyber Security Architect in the US is $129,474 per year (Source: Glassdoor), and the average salary for a Cyber Security Architect in India is ₹19,32,590 per year. (Source: Glassdoor)
If you are looking to start your career in the Cyber Security domain, ISBAT University 100% online advanced programs will enable you to do so right from the comfort of your home. Kick-start your Cyber Security career and achieve your professional goals by applying to ISBAT University's degree or certificate programs, now!