Students Loan Scheme through Higher Education Students Financing Board  (HESFB)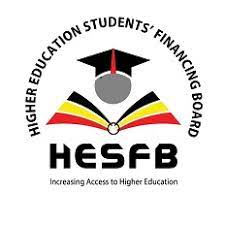 Applications for Loan Scheme for the Academic Year 2022/23. This year's application commenced on Monday, 18th July 2022 will run till 15th September 2022 to coincide with the 1st Semester of the AY2022/23 for Higher Education Institutions.
The Board invites applications from eligible candidates to make use of the loan scheme
The Higher Education Students Financing Board (HESFB) was established by an Act of Parliament to manage the Students' Loan Scheme. The Board has received funds from the Government of Uganda to be used for financing the Ugandan Students who are pursuing studies in Higher Education Institutions in Uganda.
The objectives of the Students' Loan Scheme are:-
To increase equitable access to Higher Education in Uganda.
To support highly qualified students who may not afford Higher Education.
To ensure regional balance in Higher Education services in Uganda.
The HESFB therefore invites applications for loans from eligible Ugandan students who have been admitted for the Programmes / courses listed and in the Universities / Institutions listed. (To view click on the respective links)
---
How to Apply?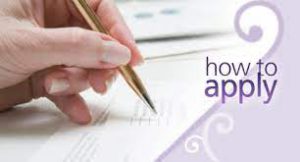 Following these 6 Steps you will be able to successfully apply for the Students' Loan Scheme
Step 1:
Secure an Admission
Secure an Admission for any eligible course in an Eligible Higher Education Institution
Step 2:
Register into ILMIS
Register into the Integrated Loan Management Information System (ILMIS) by creating an account using your e-mail and a unique password
Step 3:
Log into ILMIS
Use your e-mail and password to log into ILMIS to access the Online Loan Application Form (LAF)
Step 4:
Complete Loan Application Form
Complete all the sections of the Online Loan Application Form and attach all the relevant documents. The system allows you to save and proceed with the Application letter.
Step 5:
Payment & Submission
Confirm that you have fully completed all sections and submit an online application with a copy of the Loan Processing payment receipt
Step 6:
Notification
You will receive a confirmation e-mail from the Board when your application form is received
---
Eligibility Criteria
To be Eligible for the First Year Students' Loan, one should;
Be a Ugandan Citizen.
Be Admitted to a Private Chartered University or Public University or a listed Other Tertiary Institution in Uganda. Accreditation is by the
National Council for Higher Education (NCHE).
Applicant must be pursuing any of HESFB's approved STEM Programmes or Programmes approved under affirmative Action.
Demonstrate a financial need.
Be joining in the First Year of study.
MUST not be a beneficiary of any other Scholarship or Funding Opportunity
---
HESFB Contact Information:
For further Guidance and information, Please contact the Board:
Website: www.hesfb.go.ug
Email: kbbosa@hesfb.go.ug