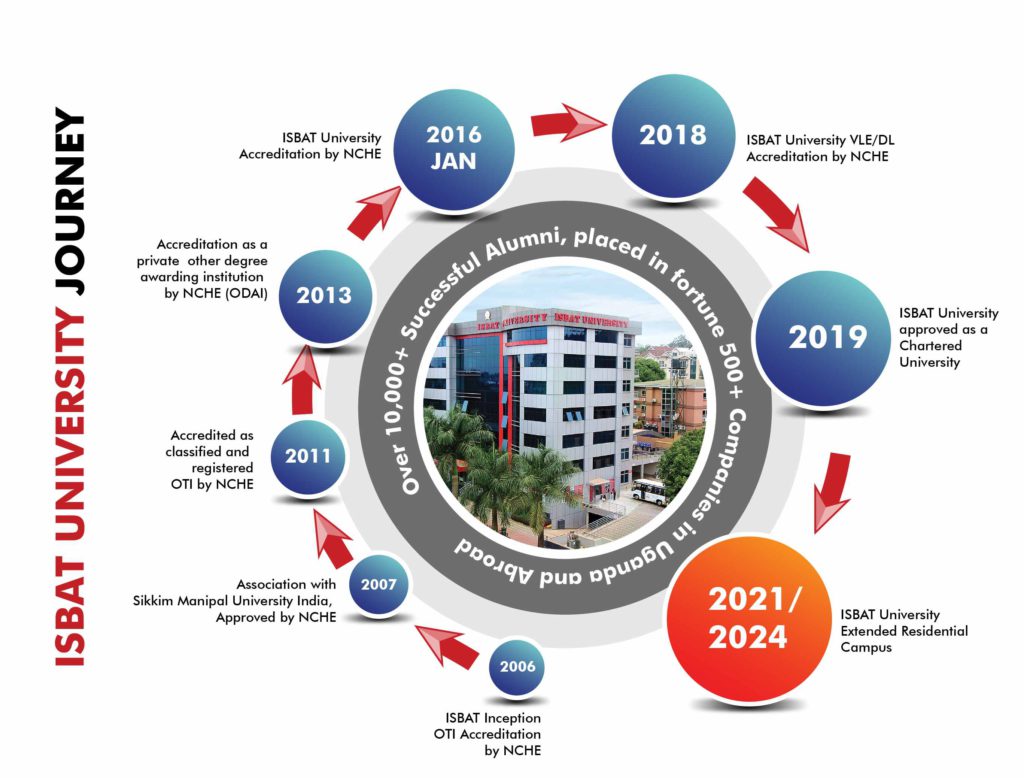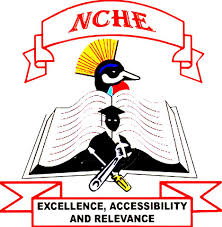 01, ISBAT University – Chartered University
07 November, 2019
ISBAT University was granted a Charter by H. E. The President of the Republic of Uganda upon the recommendations of Uganda National Council for Higher Education.
02, ISBAT University – Provisional License
04 January, 2016
ISBAT University was accredited with a Provisional License by Uganda National Council for Higher Education (UNCHE)
Blending Learning Platform
The global pandemic situation has forced education institutions across the globe to shut down the campus operations in order to protect the youth from infections and to control the spread of the virus in the community.
ISBAT University's accredited Hybrid Blended Learning Platform (ISBATU Virtual) took over the academic delivery services with ample support to the community including the provision of free internet to run the systems. The blended virtual learning platform facilitates various assessments to support internal assessments and a brilliant VES (Virtual Exam System) to facilitate the semester-end examinations.
Each student and faculty members are given unique username and password (both encrypted). Registered students have rights granted to access their respective course materials and attend to specific internal assessments and semester end exams as per the pre-set academic calendar. Students are further engaged through interactive sessions, virtual lab sessions, group discussions and quizzes.
ISBAT University is well equipped to take the academic progression in a normal manner under any circumstances with adoption of advanced technologies.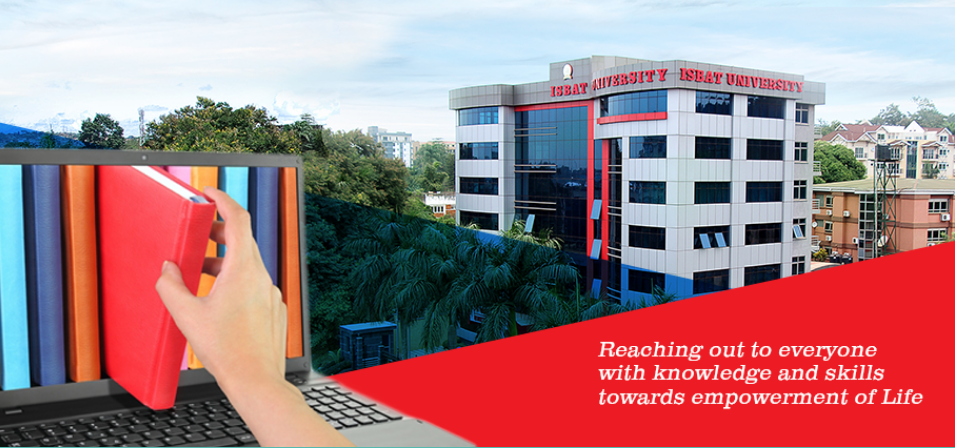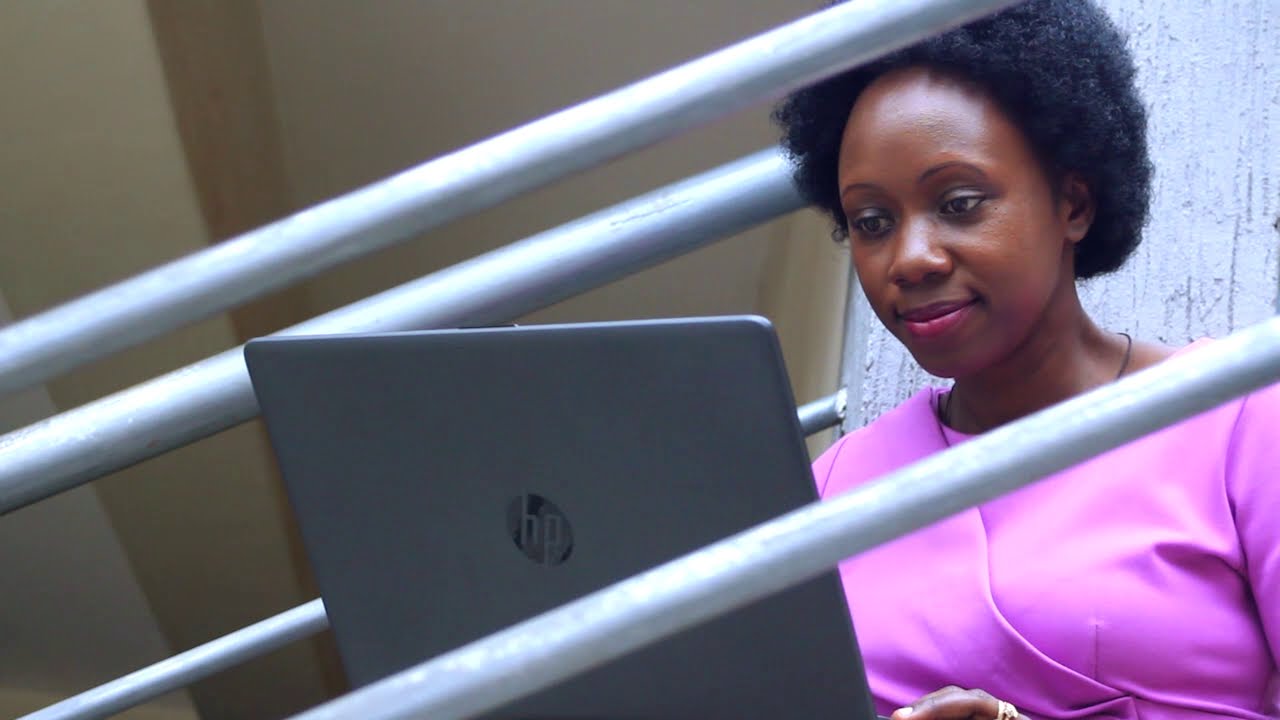 The ISBATU Virtual platform is aiming at facilitating the academic demands of various faculties and their students in the university to enrich educational content and resources by ensuring that they have seamless access to all classes, subject matter contents and e-publications, continuous assessments and examinations electronically proctored. Students should be able to access the learning management system from anywhere and at any time, and instructors should be able to upload course materials, lecture videos, practical guides, internal assessments, and student interactions without constraints.
CyberVault provides professional training in the emerging technologies that are essential for digital transformation. ICT and non-ICT students are able to access this unique facility to enhance their competitiveness in Cyber Technologies. The facility has been established in partnership with various ICT academies across the world to deliver the contents and skills in it's original form.
ULTIMATE Learning Solution for
DATA CENTER VIRTUALIZATION
CYBER SECURITY
DIGITAL FORENSIC
ETHICAL HACKING
DATA SCIENCE ENGINEERING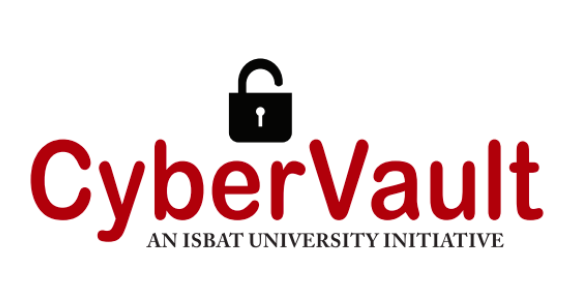 Why CyberVault

CyberVault was designed and installed with the focus of capacity building in cutting edge technologies used in Modern Datacenters before it arrives in the market.
The initiative supports professional training in Cyber Security and Digital forensics Investigations.
Global partnerships to provide skills and assessments leading to international certifications in the respective professional skills.

 

Greatly supports the student community of ISBAT University to bridge gap between academia and industry.